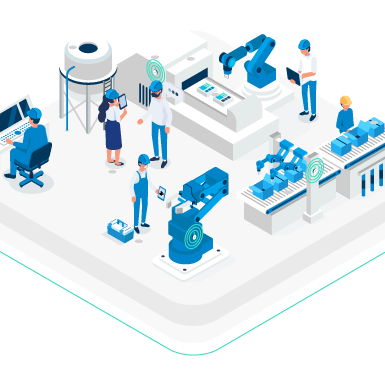 The digital transformation in the food industry has occurred simultaneously as new competitors have emerged, new technologies and demands on the fabrication have increased. The digitization of the industry has changed the way the industry has carried out its processes, services and business in general.
The IoT and Artificial Intelligence are helping businesses reach high levels in food safety, better traceability, less waste products, lower production costs, improved efficiency in production methods, packaging, etc…
The main goal of the food industry is to supply high quality and hygienic products to the end user. Quality and hygiene in the food and beverage industry also depends on how they are stored before they reach the customer. Storing perishable products like milk, meat, etc… need special storage; temperature, humidity, etc…
---
Data is the key ingredient; one must be able to browse through it quickly and attain operational excellence.
---
Technology plays a key role in the digital transformation of the food industry.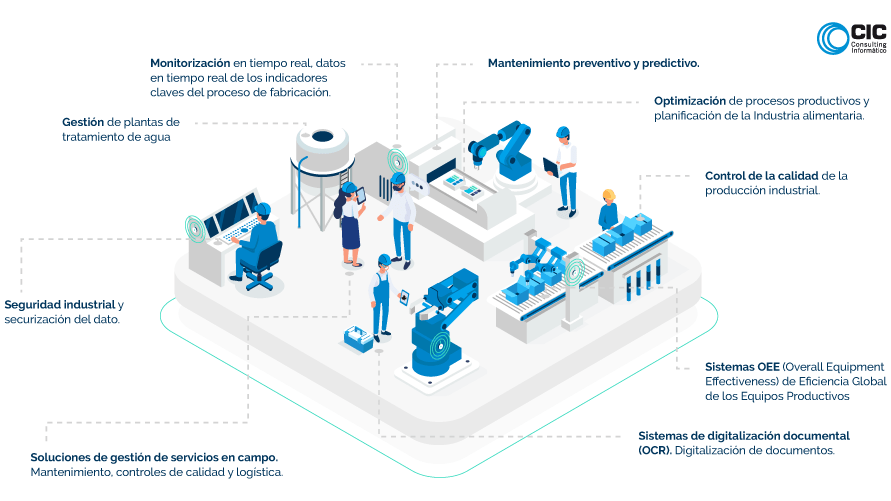 With the incorporation of new technologies, optimal management in production processes is attained, thereby, making food products safer, of a higher quality and produced faster.  Some of the benefits obtained in the food industry by implanting new technologies are:
Increased efficiency in processes: Lower OPEX and energy consumption, via an analysis of and predictions of energy consumption.
Increased production at lower costs and lower energy consumption.
Better traceability and visibility of each of the jobs carried out in the factory. 
Lower carbon footprint.
Reduced downtimes and early detection of errors and more agility in correcting errors.
Availability of data in real time of key indicators in the production process.
More precise work orders, avoiding human error and optimization of resources.
Increased production plant availability; comparison of performance among different plants, processes, machines, etc…
Total quality control of the industrial process. Exhaustive control of climatology, temperature, humidity, etc….
Activation of alarms and notifications.
Quicker decision making in regards to energy efficiency.
Optimization of resolution times regarding corrective and predictive maintenance.
The automation of processes in plants and the implementation of intelligent and efficient production systems have brought about great advances to the food industry, allowing it to take better advantage of its resources, minimize possible production errors and lower costs.
---
CIC has the resources and experience in software development to help the different actors in the food sector on their way to an efficient and safe digital transformation.
---