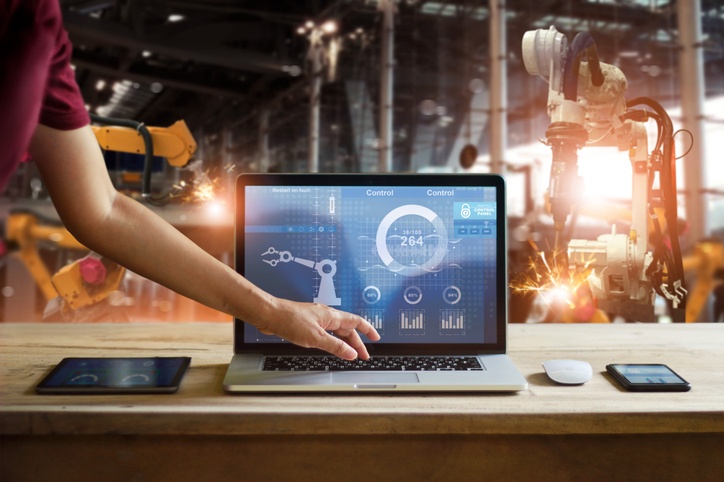 Innovative manufacturers are leading the way with IoT to better manage their resources, operational efficiency and cost reduction.
Industry has accelerated the adoption of IoT as a means of gathering new operational data and allowing for better predictive resource management through a deeper data analysis. Operational efficiency has, in some cases, improved in cost savings by as much as 40%.
Tech companies have a crucial role in the industrial sector. We have to identify ways of differentiating and improving products and services in resource or asset management and predictive maintenance. At CIC Consulting Informático we develop software that integrates all the different tools to support businesses in their predictive maintenance goals.
Tendencies in technology in the IoT market
The disruptive nature of IoT has lowered the cost of sensors and connectivity; better warehousing, processing and data management; more speed in the development and deployment of software by some suppliers. These new methods of market development have opened the door for opportunities and increase the connection of resources to products. Also, the development of new applications and data analysis have meant more efficient operations and cost reduction, thereby, creating new sources of income.
The combination of market developments and IoT opportunities have accelerated interest to create and provide new products and services in a variety of industry groups with multiple applications and varied benefits. The wealth of opportunity, combined with the the diversity of devices, applications and protocols has proven to be a challenge for tech providers, where they sometimes have to find a niche to sell their wares.
Advancing in predictive maintenance solutions
Tech service suppliers have had to offer new services to industry.  Three different supplier types have emerged:
Las compañías de tecnología operativa; han adquirido un conocimiento profundo de sus propios equipos de fabricación producidos, se han logrado mejoras a través de datos operativos recogido por sus propios equipos y se procesan a través de arquitecturas IoT.
Los proveedores TI, como SAS, se han centrado en aportar las fortalezas y capacidades del procesamiento y análisis de datos a través de herramientas analíticas a los datos operativos, así como a trabajar con entornos de activos heterogéneos. Con los crecientes números de activos conectados y los avances en la cantidad de datos, el alcance de los datos y las capacidades de aprendizaje automático, estos proveedores desarrollaron herramientas para obtener mayores conocimientos de mantenimiento predictivo a partir de los datos.
Un tercer grupo se ha desarrollado y enfocado estratégicamente en soluciones de mantenimiento predictivo. Estas compañías se han concentrado en desarrollar herramientas analíticas para detectar y analizar características operativas específicas de la industria y la fabricación.
The market has gone in the direction of adopting predictive maintenance solutions.  From general solutions to specific solutions for industry.  In order to be able to offer these solutions, companies like ours have taken advantage of new areas, like AI and automated learning, which have opened the door for us to manage a great quantity of very varied data.
The automation of industrial manufacturers as a new objective
La
Opportunities and IoT of manufacturing have become more and more important.  The monitoring of all IoT assets has been a tremendous help to industry.  Through predictive maintenance we have reduced downtimes, work stoppages and increased productivity for a unified intelligent factory solution.
At CIC Consulting Informático we are continuously improving and developing solutions for manufacturing industries, with the aim of completely integrating and automating industrial processes.