BONØ is an Energy Management Platform that provides you with a 360º vision of your energy consumption, giving you the tools to analyze its use and allowing you to take strategic decisions to optimize and save on consumption.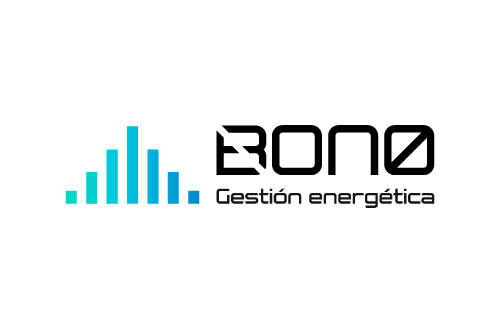 BONØ is a flexible and contrasted solution for energy management that allows you to supervise, manage and follow up on your energy consumption in a quick and organized way. This energy management tool will help your business in saving energy as well as reduce your carbon footprint. You will have absolute control over your energy costs and your strategic capacity to apply sustainable policies.
BONØ allows you to
Store
Cross-sectional document management as a total solution. Have complete control and understanding of your business'energy consumption. Store all the information from individual supply points. Manage contracts, prices, changes in rates… in a way that you can follow up the measures you have implemented.
Display
Access in real time a sole control panel with all the detailed information you need regarding your energy consumption. Customize your control panel with the information you want, when you need it. Get a cross-sectional display of your information regarding your supply, navigate in a scalable way, from the customer's location to telemetering equipment.
Manage
Manage the validation of tax invoicing and individual billing depending on the client's needs. Regulate your consumption and invoices on the basis of estimates, prices, price brackets and rates,…
Analyze
Analyze and supervise your network´s energy performance and your business'electrical infrastructures. Do it in real time and forecast how they will behave in the future. Draw up budgets, estimates, impacts, reports, consult or see, interactively, your energy efficiency and analyze your energy savings measures.
Error Detection
Detect energy peaks in energy consumption, deviations in your equipment´s consumption and billing errors by your energy supplier.
Save
Set and establish energy efficiency measures or procedures to reduce your consumption and your carbon footprint.
Some of BONØ's features

Measurement control

Consumption inventory

Measurement

Billing and invoicing

Reports and analysis

Energy efficiency
---
Are you interested in controlling, managing, analyzing and saving on your energy consumption?
Contact us and find out more about BONØ.
---
What BONØ can do for your business
Implementation of a new updated system that is both safer and more serviceable according to today's standards.
Only one information repository.
Cross-sectional document management to a complete centralized management solution.
Tax invoicing validation and individualized billing depending on the clients needs.
Regulation of consumption/invoicing based on estimates, pricing, rates (rate optimation).
Automated information exchange processes.
Forecast calculation for energy demand.
Create reports to comply with ISO 50001 measures.
Costs savings and detection of anomalies in energy use, generating alarms and notifications for atypical energy consumption for operations monitoring, margin for operations per location, operator or technology.
Energy Efficiency: calculates estimated consumption curve, base line, best value curve…
Follow up and optimization of the impact of energy savings measures.
Security for all the information regarding your consumption through permits management, access groups, profiles, roles, LDAP integration.