We provide a set of solutions that allows you to have visibility of communications of SCADA systems
Industrial cyber security solutions based on Firewalls with DPI (Deep Package Inspection) from different manufacturers (Fortinet, Checkpoint, Palo Alto, Tofino, Kaspersky…)
ViewScada.
As systems are constantly being monitored today, what is needed is an easy and efficient way for it to be done in order to prevent faults. ViewScada is able to do this without a hitch, through its web interface that can be used on any device through a real-time alarm system that uses emails to inform you.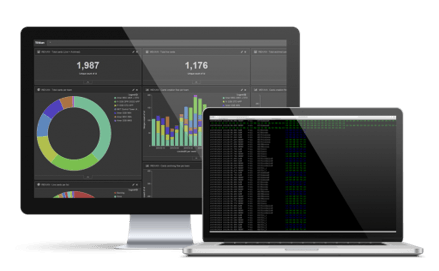 ViewScada: Makes it easier to monitor SCADA systems
Real-time monitoring: ViewScada analyses your network traffic and gathers the necessary data to check the state of communications of your equipment and devices that use your network.
Log in from any device: Based on a web Frontend, it is possible to access the monitoring of your system from any device that uses a web browser. Therefore, no installation is required.
Get alerts wherever you may be: Thanks to its email alert system, you will receive warnings regarding the state of your network on any device and where ever you are.
Compatible with multiple SCADA protocols: ViewScada adapts to different Scada protocols (IEC101, IEC104 and others).
Reduce response times in incidents resolutions and allow for integration with other systems.
Thanks to easy integration with other monitoring and analysis platforms, you will have options to identify and resolve your network problem easily and efficiently.
Troubleshooting: With this tool you will be able to shorten your response time to a problem with your network, due to a quicker analysis of problems.
Integration with SysLog Tools: Integrate the state of your network on other monitoring platforms like ELK, W6, Splunk or AlienVault.
Scheme of ViewScada