Is your company prepared for a phishing scam?
Phishing consists of a cyber attack via an email that is designed for you to open and click on a link or document which will introduce software in your computer and allow it to steal data from it.
Phishing attacks directed at companies have increased by 55%
43% of phishing schemes have been directed at SMEs
Phishing attacks are especially directed at company executives
How do phishing schemes and identity fraud work?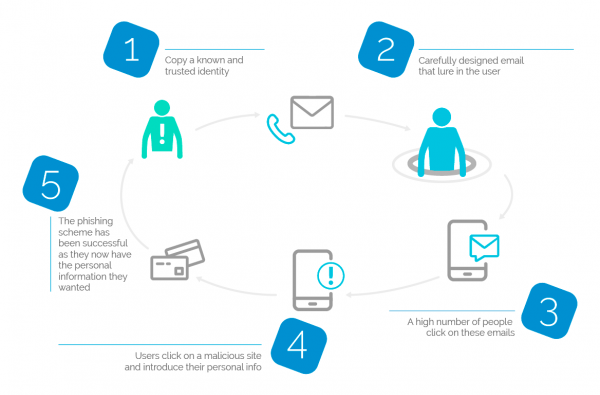 At CIC we can show you how exposed your business is to identity fraud and educate your employees on how easy it is to become a victim of one of these spear phishing schemes.
Directed at businesses with the following goals:
Measure and evaluate the degree of exposure to a real attack
Create an awareness of amongst your workforce on the importance of cyber security
Reduce the risk through periodic drills and simulations
How can we help you?
Define and design a personalised spear phishing drill for your company
Carry out the email drill campaign of cyber attack
Collect and analyse the data from the drill
Carry out an awareness campaign after the drill via a video
A full report with the results from the attack will be given to you