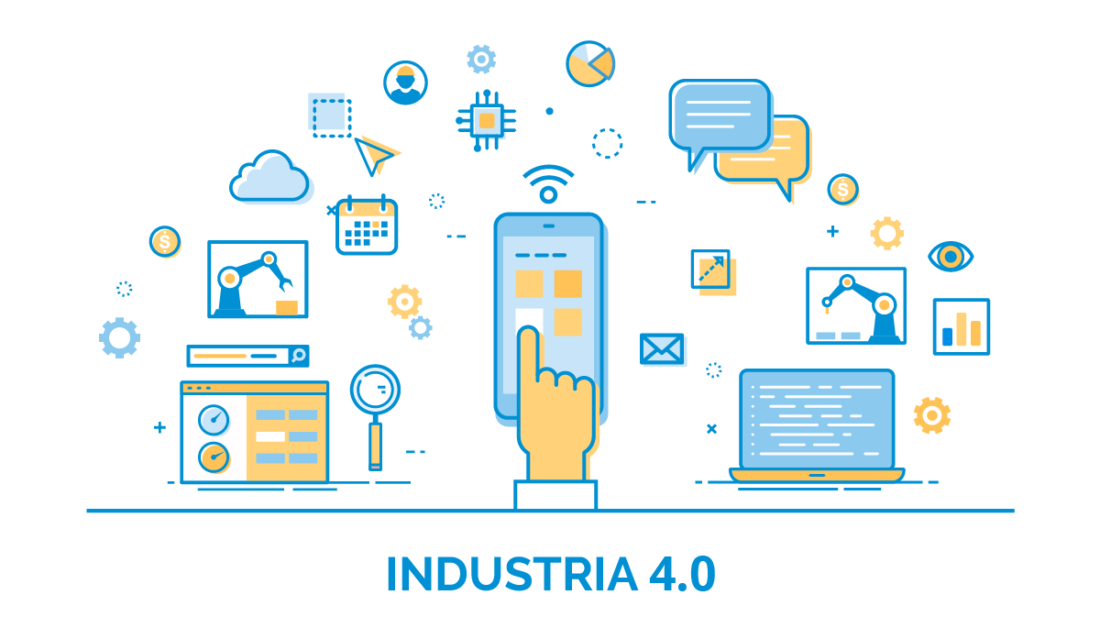 SCADA, an acronym for "Supervisory, Control and Data Acquisition" is a control system for the supervision of data acquisition or gathering considered essential in production automation processes.
SCADA systems have meant a great technological leap forward in industrial automation processes. They allow the user to visualize plant production processes, therefore, permitting better decisions based on credible information. In Industry 4.0, SCADA systems are used to monitor and control plant industrial processes.
The first SCADA systems were used to supervise and automate processes in the gas, energy and water sectors. Today electrical power plants, water plants, oil and gas refineries, and other critical environments, such as nuclear power plants and many other industries all use SCADA systems to control their production processes and the day to day working of their plants. They are systems that facilitate the exchange of information for their corporate vertical integration, thereby, improving the decision making process.
What exactly is SCADA and how do we use it?
As we have seen earlier SCADA is used to control, monitor and analyse different industrial processes. One of the main advantages of the system is that it allows operators to visualize, in real time, what is happening in any particular industrial process, react to alarms, control processes, change configurations, track information in real time, among many other functions. It can also be used to create graphs, create reports, that not only lets industrial process operators see what is happening in real time, but see what has occurred in the past, and this is key to help predict what may happen in the future.
SCADA works in the following way:
SCADA begins by communicating directly with controllers in the field in real time, typically through a PLC or RPU.
Then the SCADA system gathers all the data obtained from connectors in the field and transfers it to SCADA itself.
Later the data is shown graphically to operators that are executing whatever process.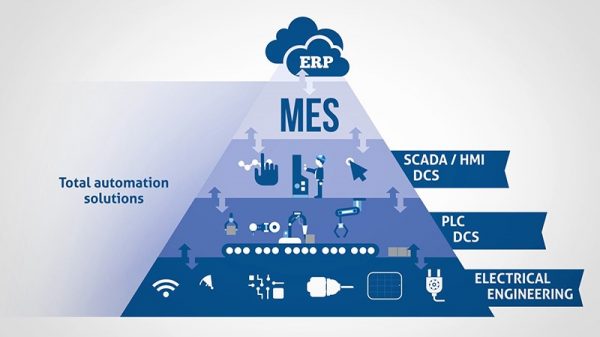 How did the Fourth Industrial Revolution come about?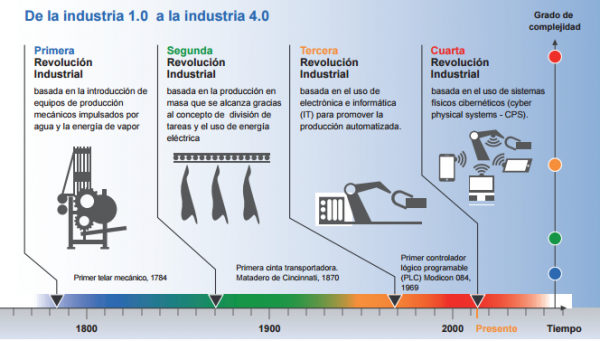 As we can see by the diagram above, the concept of Industry 4.0 comes about by the introduction of new advanced digital technologies in industrial plants. The digitization of productive processes by means of the use of sensors and information systems has revolutionized industry, transforming its productive processes.
SCADA systems play a vital role in the Intelligent Industry. They are key in making industrial processes efficient, managing problems related to communications systems, processing data more intelligently and reducing downtime.
Many experts are convinced that the future of Industry 4.0 will be by adding new technologies: Big Data and data analysis, Cloud Computing, cybersecurity systems, robotics, IoT, simulation systems, prototypes, Augmented Reality, process integration, etc…
Although challenges with the aforementioned technologies still face a challenge for industry, we can not forget that SCADA systems still remain crucial for:
Monitoring, acquiring, storing and processing data continuously, securely and in real time. This way there is an absolute control of plant production, minimizing errors, correcting deficiencies and thereby, being more productive and efficient.
Receive graphic representations of processes and alarm monitoring
Warn operators about any changes in the plant, from alarms to those that are produced in the day to day functioning of the plant. All events, alarms and changes are kept for future analysis.
Execute control measures allowing for any modification of the industrial process.
Maintain connectivity with diverse types of industrial applications and databases, that can be local or distributed in communication networks.
Open and flexible architecture that allows for expansion and adaptation of the whole system.
As a supervisory tool, that lets you examine the evolution of control variables.
Remotely and locally control different industrial processes. This saves a lot of time, as you can control your processes from anywhere.
Interact with devices such as valves, sensors, motors, pumps, etc… through a HMI (Human-Machine Interface).
Keep an events log, in order to see historical data in order to predict the future.
Obtain data to manage quality, statistical control and production management, among others
In short, SCADA systems offer a complete and integrated view of all the means of plant control and information. Thanks to SCADA all the members of any organization, be they top managers, foremen, operators, technicians or workers can access, view and even interact with industrial processes via graphic representations.
The time for Industry 4.0 to optimize processes and resources is now. Automated, mechanized, repetitive work can be supervised and even done easily by a machine or by software. This permits companies that are participating in the 4th industrial revolution to spend more time focusing on their core business.
At CIC we have been accompanying our clients, who are leaders in their fields, to participate in the digital transformation through our solution IDbox RT. A solution that is much more than just SCADA, it also allows for in-depth data analysis, data and calculations representation which permits our clients to achieve the highest levels of efficiency and productivity.Come and see all the benefits that IDbox RT can afford you.