Microsoft Dynamics 365 CRM- Customer Relationship Management software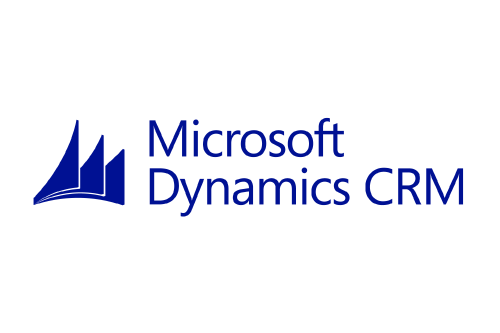 We are ICT leaders with years of expertise and we understand each company´s needs, we know how to implement our business management program in a successful way. With CIC and our CRM software you are able to create the best management plan for your company.
With CRM you can control your processes and centralise your customer relationship management, build a central activities' point from where you may obtain a complete vision of your business and sales cycles.
Our CRM customer support strategy locates the client in the centre of business management and enables better service thanks to segmentation capabilities and customisation of Microsoft Dynamics 365.
Our goal is to implement and adapt the best customer relationship management software with Microsoft Dynamics 365 technology, optimising sales, after-sales and marketing management processes including other management fields…
Customised applications based on CRM-Microsoft Dynamics 365 allow you to manage employees, suppliers, partners and customer relationships.
Why choose our CRM software?
High implementation CRM expertise: more than 10 years working with Dynamics 365 and we have implemented it in different sectors like employment services, logistics, utilities and catering among others.
Integration capability: The implementation of Microsoft Dynamics 365 as an organisational tool which requires the integration with existing heterogenous systems capabilities, in order to communicate between them, from end to end. Regardless of their complexity, we are able to integrate and produce great results thanks to our CRM solutions.
Customised sectors solutions for customer relationship management: based on our experience and know-how of Microsoft technologies, we can design, customise and integrate solutions adapted to our clients' needs. We adapt different management areas that go further than traditional CRMs.
Microsoft Partner – CRM: at CIC we have worked, from the beginning, hand in hand with Microsoft especially in the CRM area. As a result, our team of experienced and certified professionals guarantee a job well done, adding value to our projects.
Go further with a CRM
More efficient sales management: Carry out more efficient performance, control and tracking of your sales team, increasing your business productivity.
Sales Management: Planning, management and analysis of your sales campaigns in order to increase productivity and income more rapidly.
Improve customer Service: A CRM is the best way to analyse your customer´s needs and problems, providing them with bespoke solutions.
Control your company´s data with our CRM: more flexible and precise decision making thanks to real-time data.
Analysis tools to carry out advanced interpretation of the data used.
Compliance (GDPR)
The best CRM software to control and process your client´s information in order to achieve better data management. Work with us to establish your best business plan. Offer your clients a unique experience through our CRM´s features.
Get the most out of your CRM through Microsoft Dynamics 365.
Business managers are always looking for long term solutions to make their businesses grow. Our CRM software gives you a competitive advantage in your sector. And this way, you will achieve a competitive advantage and make your company successfully grow.