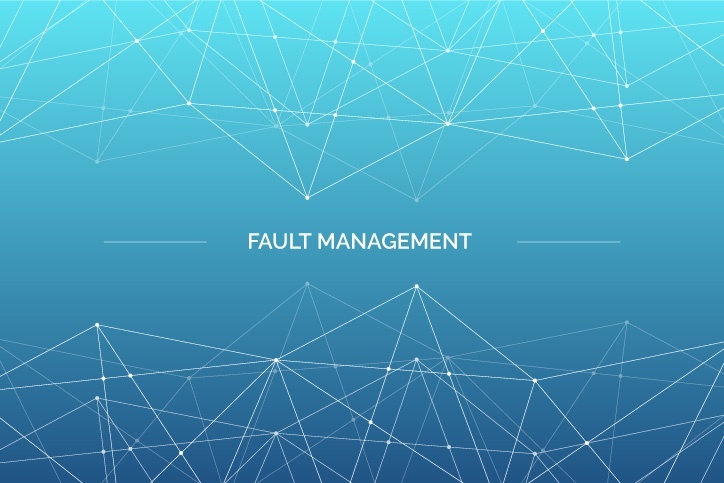 To maintain our connectivity, applications and services at an optimal level is something that´s essential in our network management. Network Fault Management is what helps you to identify, avoid and resolve problems that endanger optimum performance of our digital transmission network.
Why is network fault management so essential?
The costs that a poorly managed network can incur can be high, as well as time consuming and affect performance.
Network fault management is necessary, because maintaining and guaranteeing network continuity has become essential. A properly managed fault system offers many positive benefits; a properly managed network guarantees availability, minimizing downtime and early detection of faults.
What are network "faults"?
We can define network faults as events that interfere in the correct functioning of the network and therefore, reduce its performance. The most common faults include hardware issues, cables, wireless interference, change of port status, broadband saturation, or even worse, loss of connectivity.
What is the network faults management process?
Network management faults can depend on the type of platform you are using, but the process is as follows:
Detect the fault
The constant monitoring of the network allows for any anomalies in the performance of the network or its interruption to be detected. We normally apply active or passive faults management.
On the one hand, active fault management is carried out continuously to various network elements, network devices and the state of the network. In other words, active fault management is constantly monitoring the network. On the other hand, passive fault management monitors network environments to detect faults that occur and that they themselves show that they have failed, without having to use an active approach.
In the end, active fault management looks for network faults. While passive fault management "listens" for them, that is to say detects events that have clearly occurred.
Analysis and isolation
Identifying the network event or fault and finding its root cause is of the utmost importance. Once the problem is understood, the fault can be isolated so that the network can continue functioning normally, therefore, guaranteeing service continuity.
Report
One of the most important parts of the process is to report the fault. This allows for the technical people to know where to act, usually done through an email or SMS and visually through a NOC manager.
Fix the fault
The fault is evaluated, and it is either fixed or replaced. It is important to use a good Network Management System (NMS) that allows you to solve problems easily, quickly, automatically and is even able to apply some preventive maintenance.
Network Fault Management forms part of FCAPS, but what is FCAPS?
FCAPS is a network management model established by the International Normalization Organization, commonly known as ISO. FCAPS is an abbreviation of a model that brings together a series of network management processes: Fault Management, Configuration Management, Accounting Management, Performance Management and Security Management.
The next graph will explain how our network management software works within FCAPS.
We will go into further detail of what FCAPS are in another article. But what we do have to know is that Network Fault Management forms part of FCAPS.
How our Network Management software works as part of Fault Management
Our NMS system, as part of Network Fault Management, not only carries out basic measures, but also offers advanced operations. It is able to consolidate fault management information from different network suppliers spread out in different systems, while, at the same time, speed up the identification and resolution of network problems from multiple suppliers.
A perfect example of how the system works can be seen with utilities. Utilities hire out the services to several manufacturers, each with a different network Management System or NMS. In order to find out where the problem lies, one has to look at different NMSs. SGRwin replaces those NMSs and consolidates them, resulting in a more efficient and rapid response to any problem.
Still don´t have a network management system that allows you to locate, control and solve network problems? Check out SGRwin, a NMS that allows you to do Fault Management tasks at the highest performance and efficiency levels